Our Covenant with the Armed Forces
Those who serve, or have served, in the Armed Forces are national heroes each and every one of them. While us civilians are at home in bed, members of our armed forces are working in life threatening situations to protect the nation.
After active service, one of the biggest challenges they face is returning to life back home in the UK. It's a difficult transition, and one that takes time and patience. But with the help, understanding, and respect of the nation, these men and women can return to civilian life, bringing unique skills, strength and discipline with them.
The Armed Forces Covenant is a promise from the nation that those who have served in the armed forces will be treated fairly, and with the respect they deserve.
The support it provides covers education and training, family well-being, getting a home, starting a new career, healthcare, financial assistance, and more. It's the very least we can do.
We, the undersigned, commit to honour the Armed Forces Covenant and support the Armed Forces Community.

We recognise the value Serving Personnel, both Regular and Reservists, Veterans and military families contribute to our business and our country.
It's a binding agreement that says that HML and other likeminded companies respect the contribution that the Armed Forces make to the country.
We value the people who sign up.
We support them and we'll do what we can to get them back into civilian life, and into a stable job.
Here at HML we see ourselves as slightly different to other recycling firms. We want to be the next generation of recycling companies. We try to reuse and upcycle as much as possible.
And landfill? That's a dirty word where we come from. We avoid it at all costs as our drive to create sustainability. Landfill solves nothing, it's like sweeping the dirt under the carpet, on an industrial scale.
There are so many benefits from employing ex-military personnel. They're disciplined, they're physically fit and they know how to work as a team.
We've got quite a few members of staff from military backgrounds. Our band of brothers includes: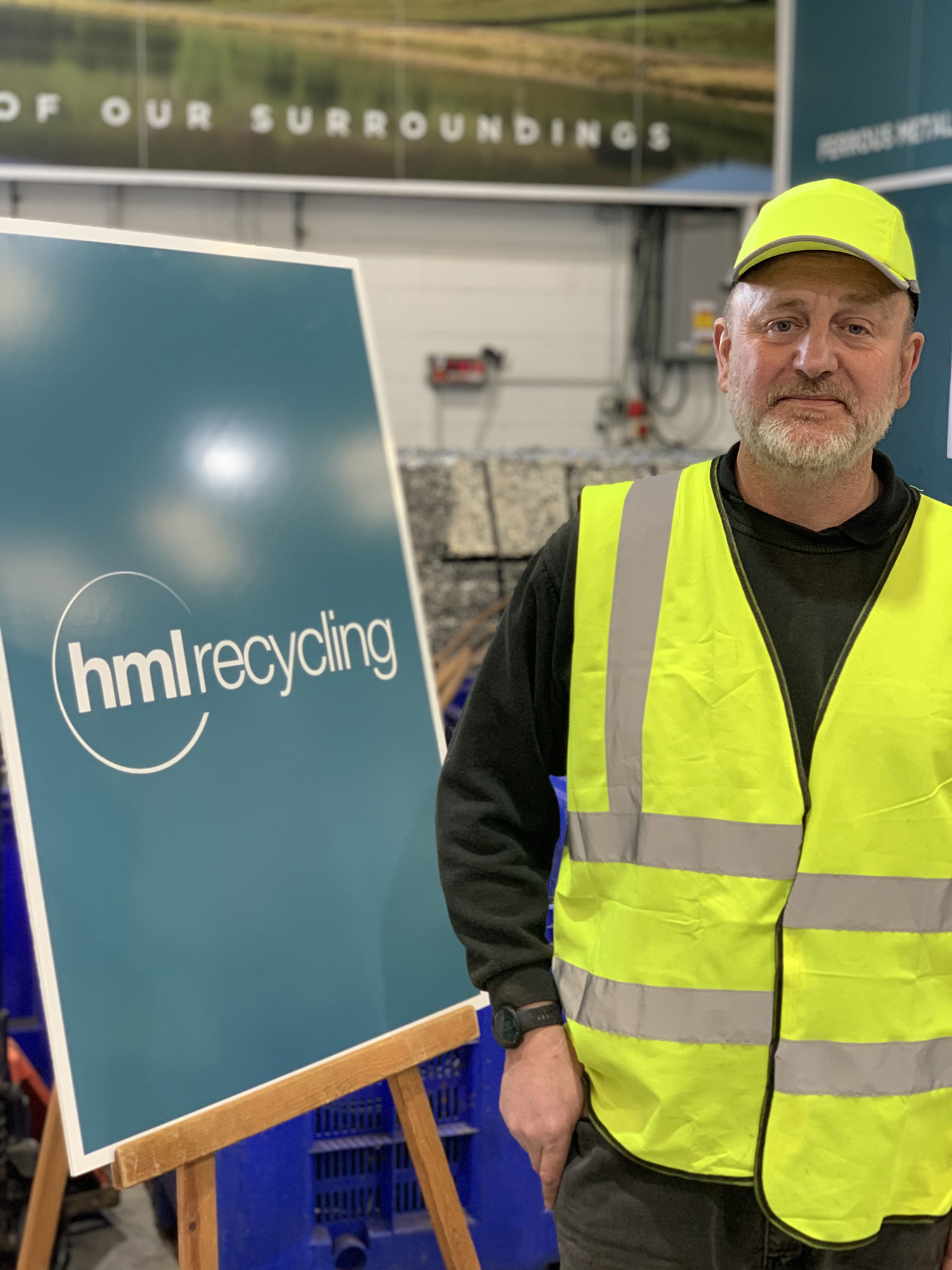 John Bamber – Compliance Officer
John's in charge of all the compliance issues within the company. That's everything from health and safety, environmental, and operational. He makes sure the team follows procedures. He was recruited to support HML Recycling's growth and expansion plans, ensuring it is the next generation of recycling plants, supporting individuals, businesses, and staff.
"What's different about HML is that it's a family firm, and it feels like it. We have weekly meetings and everybody knows what's going on" says John.
Outside HML he's a keen caravanner with his family. He's also a devoted member of the church where he operates the audio-visual equipment.
He joined the army in 1983, and was posted to the Falklands in 1985. John was working on opening up a new airport. They had two companies of bomb disposal experts ready to help because the main route to the airport had minefields on both sides of the road. He reached the rank of sergeant before he left the army and entered civilian life.
"Joining HML is great because it makes you feel part of a team. It gives you something to focus on and that helps when you're trying to adapt to civilian life."
Part of the ethos of HML is to keep up that family feel, "the wellbeing of the team is foremost in our mind" he says.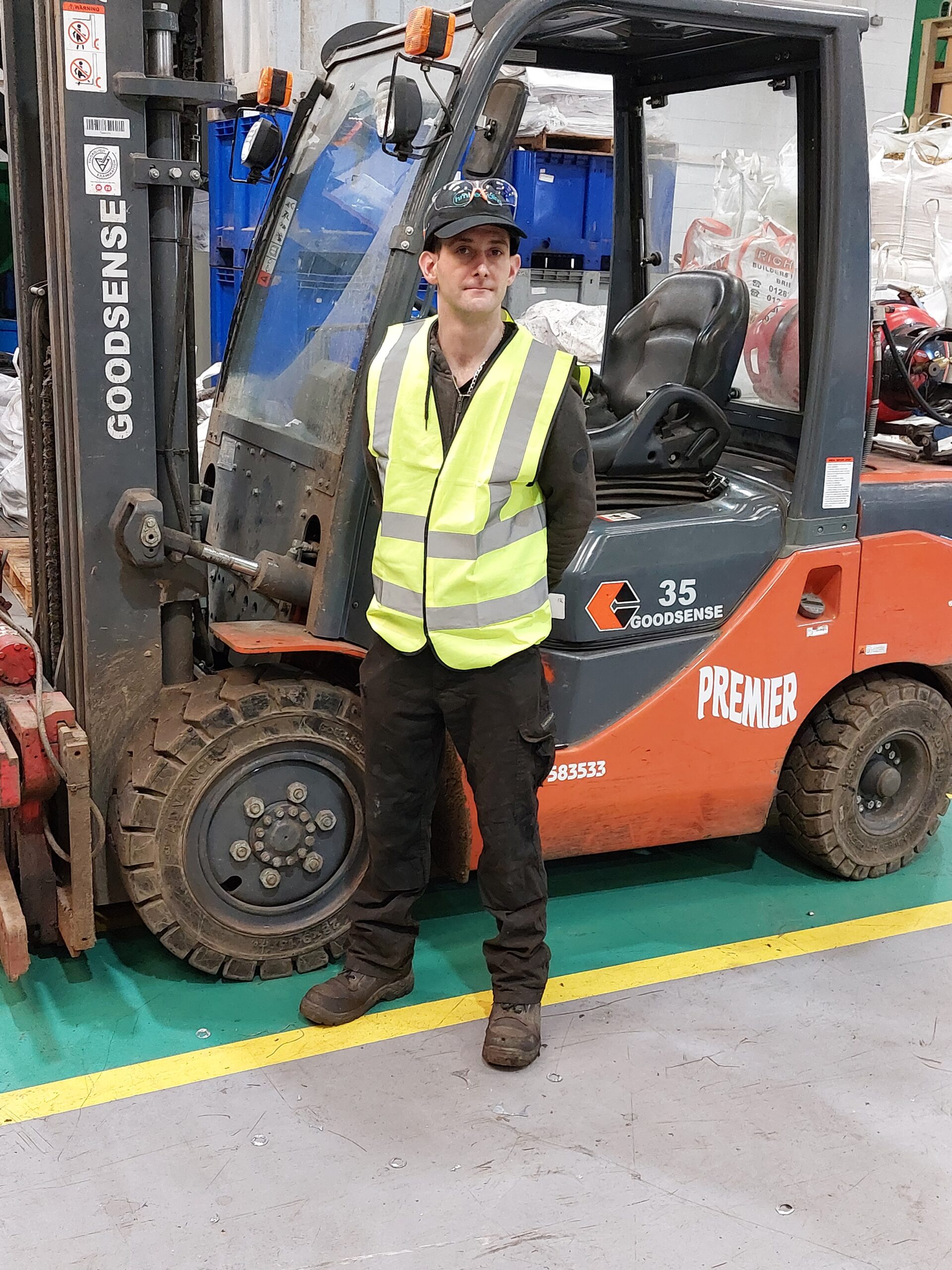 John Galvin – Metal processing, forklift driver, sorting non-ferrous
It's a skilled job demanding high levels of attention to detail, especially with sorting metals.
John joined the Royal Logistics Corps in 2004 as a HGV Class 2 Driver, serving in Germany and Iraq.
He reached the rank of LCPL (Lance Corporal) before leaving service in 2007, to start a career in Logistics and Warehousing. John joined HML in October 2021, as he wanted to change his career direction.
"Being in the army has given me a lot of skills needed in this job, the eye for detail, the discipline, and the physical fitness." says John.
When John joined HML he didn't realise there were so many ex-soldiers on the team.
"It feels like a family when you walk in. I enjoy coming to work every day, it's a great place."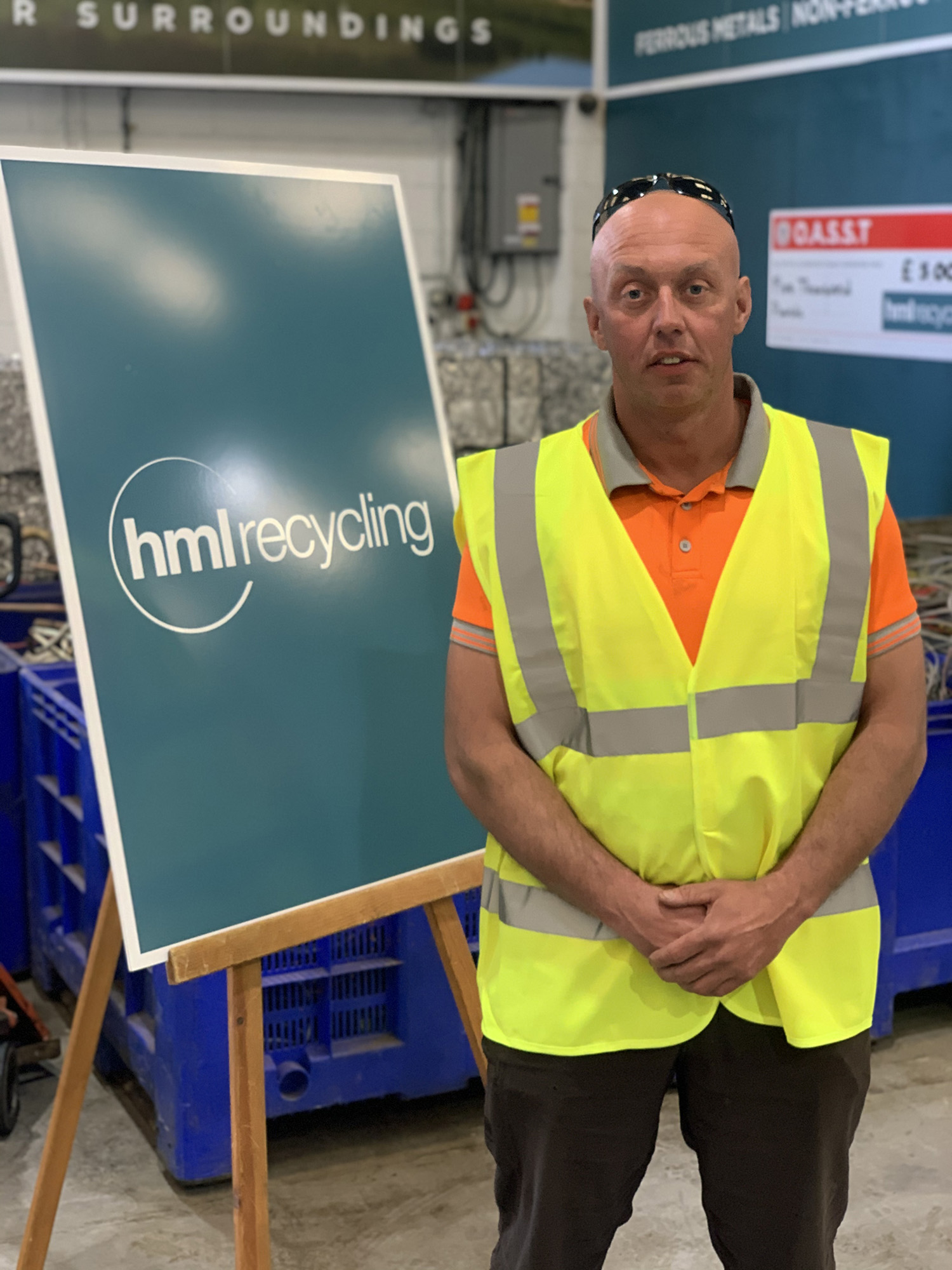 Carl Bolland – Crane Driver and Salvage
Carl moved to East Lancashire from Salford 18 years ago because he wanted to bring up his kids away from the city.
"I've worked for many companies but HML is different. It's more like a family. It's a great team and people care about each other. I suffer with dyslexia and the gaffer [manager] here has offered to help me with all kinds of paperwork, he knows I'm trying to buy a house at the moment."
Outside HML Recycling Carl does charity work with kids in the local area. He's involved with a boxing club where he helps out with the training and setting up events.
Many years before coming to HML Recycling he joined the Army and the Queen's Lancashire Regiment. Having been in the forces he's learnt some skills and discipline that have put him in good stead for a career in recycling.
"HML Recycling have put me through lots of training courses. It's a great company and I love it here."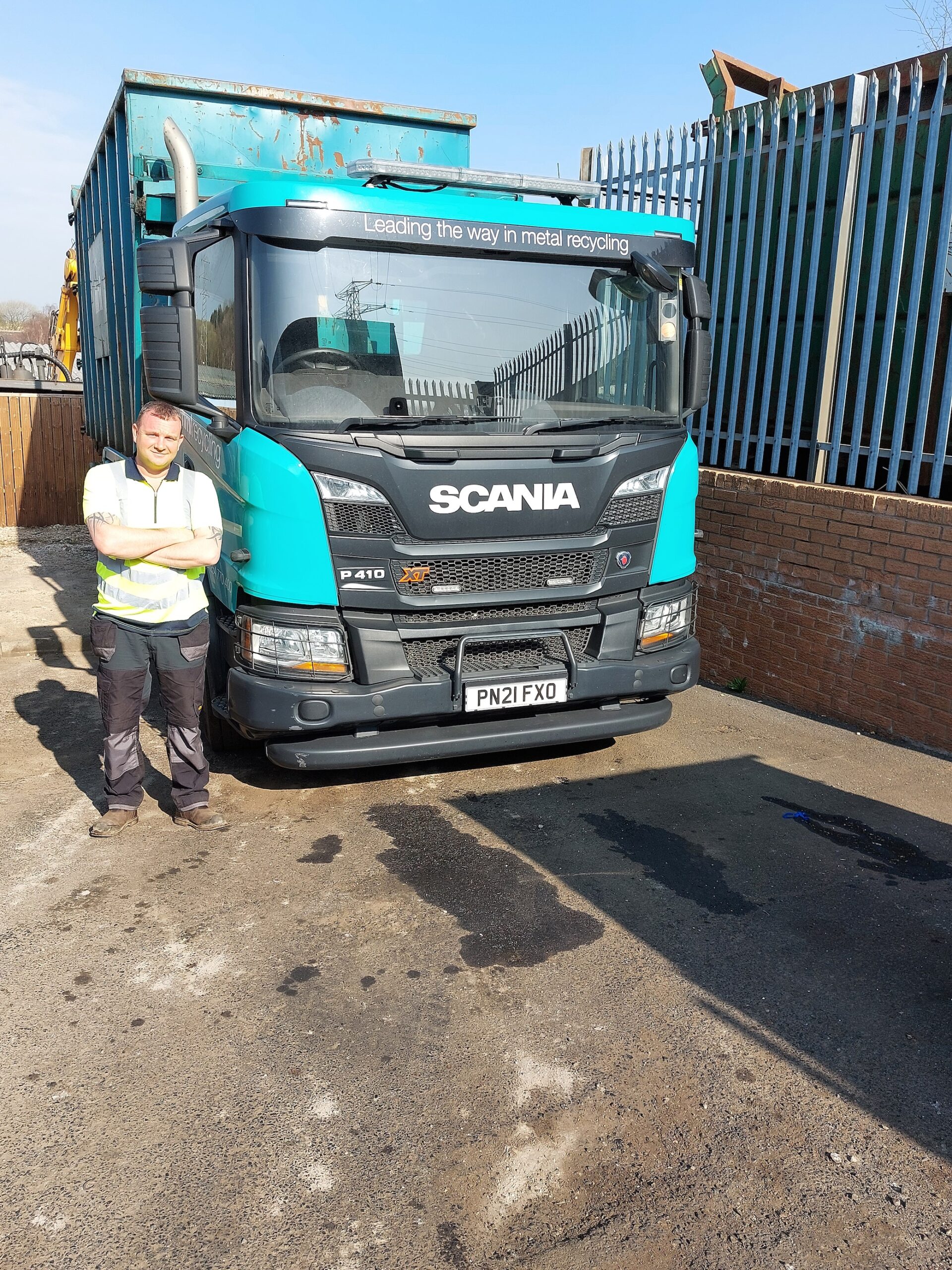 Lee Prescott – Lead Driver
Lee joined the Queens Lancashire Regiment in 2003. He went on to serve in Canada and was in Omagh, County Tyrone in 1998 when on 15th August a car bomb was detonated in the town.
He reached the rank of LCPL (Lance Corporal) before leaving service in 2003.
Upon leaving, he trained as a Class 2 HGV driver as part of his resettlement from the Army. He then started a new career as a HGV driver in the Metal Recycling Industry.
In August 2020, Lee joined HML as our Lead Driver. He drives our full fleet on a day-to-day basis, and acts as the face of HML to our customers.